Ancient traditions dictate that the first three pancakes in a batch are sacred, and they were often marked with a cross and sprinkled with salt to ward off evil. To me, that's short-sighted; I believe EVERY pancake in the batch to be sacred.
Perhaps I say that, in part, because there never seem to be enough pancakes. I remember sitting at the breakfast table with my brothers slamming down a dozen or more pancakes each, my poor mom standing at the stove feverishly flipping cakes until her arm was ready to fall off. Stacked high, smeared with butter, doused in imitation maple syrup, they pretty much vanished just in time for the next ones to hit the plate. Even the first day of Little League baseball season began with the annual pancake breakfast, and I can still remember being 7 or 8 years old, wearing a baseball uniform, standing for the National Anthem in front of a plate full of flapjacks. That's America, friends.
There's something nostalgic and comforting about a plate of pancakes, and even as you read this, you're probably able to think back to a memorable stack that has some significance in your life. We all have – in fact, research suggests that pancakes go back just about as far as civilized man does. There's evidence to suggest that man was grinding flour, mixing it with water, and cooking it on hot rocks up to 30,000 years ago – and the Otzi Iceman, Europe's oldest preserved human, had eaten pancakes just before he died 5,300 years ago. (For an interesting history of pancakes, check this out.)
Some other interesting facts about pancakes:
There's a French tradition that involves flipping a pancake with one hand and holding a coin in the other while making a wish.
Before baking powder was readily available, cooks often used freshly-fallen snow as a secret ingredient in their pancakes to make them fluffy. This was due to the natural ammonia present in the snow.
The first-known printed pancake recipe appeared in England in the 1400's.
Mike Cuzzacerea set a Guinness World Record in 1999 by running a marathon in 3 hours, 2 minutes, 27 seconds while continuously flipping a pancake.
They taste fantastic.
Here's one more you may not know: you can make them yourself without dumping pre-packaged mix out of a box. Sounds crazy, but I promise you, it's true. Aunt Jemima sold the first pancake mix in 1899, but it's 2017 now. It's time to evolve. It's time to break free.
If you're still interested in making your pancakes from a box, you should click here.
Of all the recipes on this site, this one is the most tried-and-true – I've tried it like a million times, and the results are always great. I often make this in small-ish batches to feed the family on Saturday mornings, but I've definitely quadrupled the recipe and churned out stacks and stacks for hungry co-workers and friends. They're fluffy, light, flavorful, and so easy to master.
The process isn't really that difficult. Mix the dry ingredients, mix the wet ingredients, add the wet to the dry. Pretty similar to other pancake recipes, but mine differ just slightly – there's extra baking powder to increase fluffiness, and the addition of vanilla and cinnamon add a bit of an extra flavor that puts these over the top.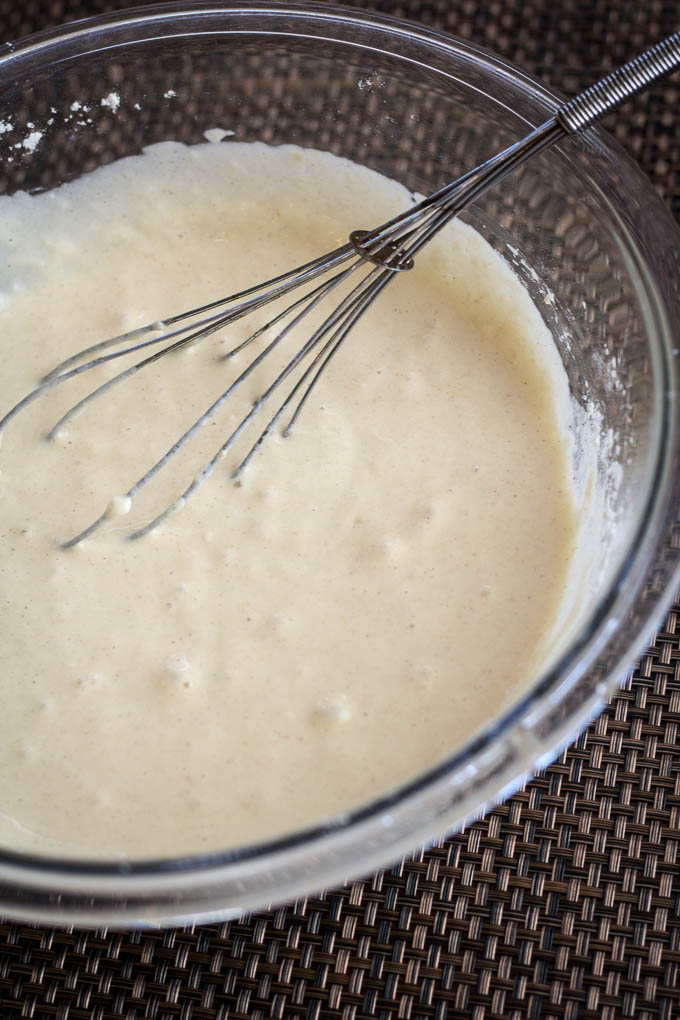 A couple of general pancake tips that apply here:
Don't overmix the batter. Do just enough to get all the ingredients incorporated, but some lumps in the batter are perfectly okay.
You can eyeball it, but I've found success actually portioning the batter in a measuring cup and pouring it onto the griddle. This'll make sure your pancakes are the same size and help to promote even cooking times. I generally use 1/3 cup of batter.
Don't be discouraged if the first couple pancakes of the batch get a little dark – it often takes a couple practice ones before you figure out the griddle temperature.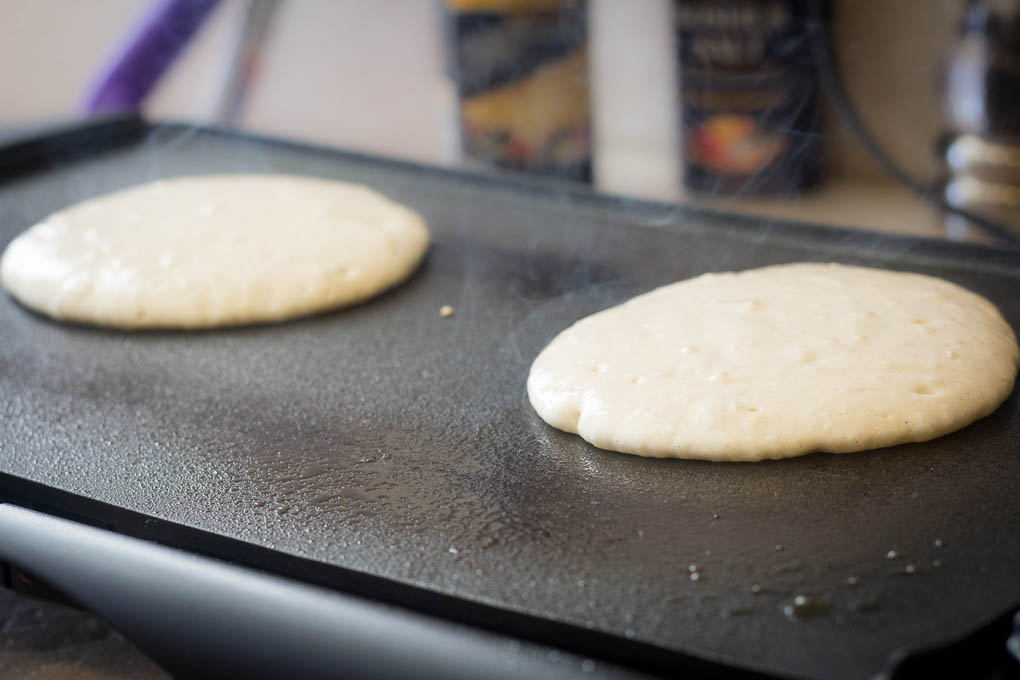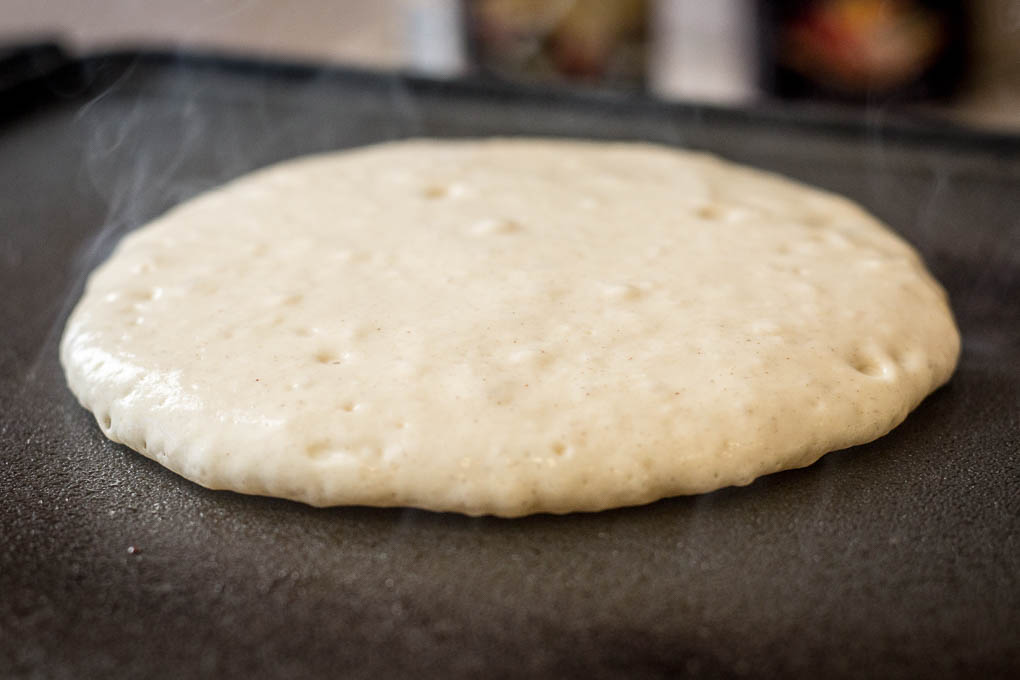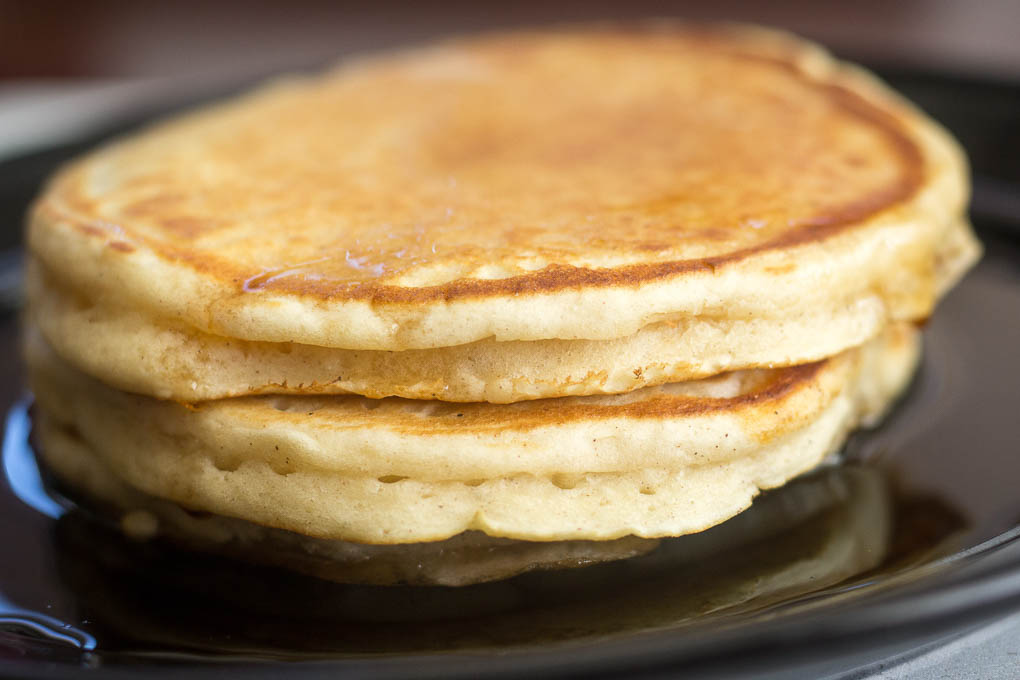 Last thing: I've included a recipe for lemon whipped cream, which is another one of those things you can make yourself so easily, and you don't even know it. It only takes a few minutes, is so easy, so delicious. But please, for the love of all that is holy, use an electric mixer. You can whip cream with just a whisk and some elbow grease, but if you try that your first time, you're more likely to end up frustrated than satisfied.
Simple ingredients: you only need cream, lemon, and sugar.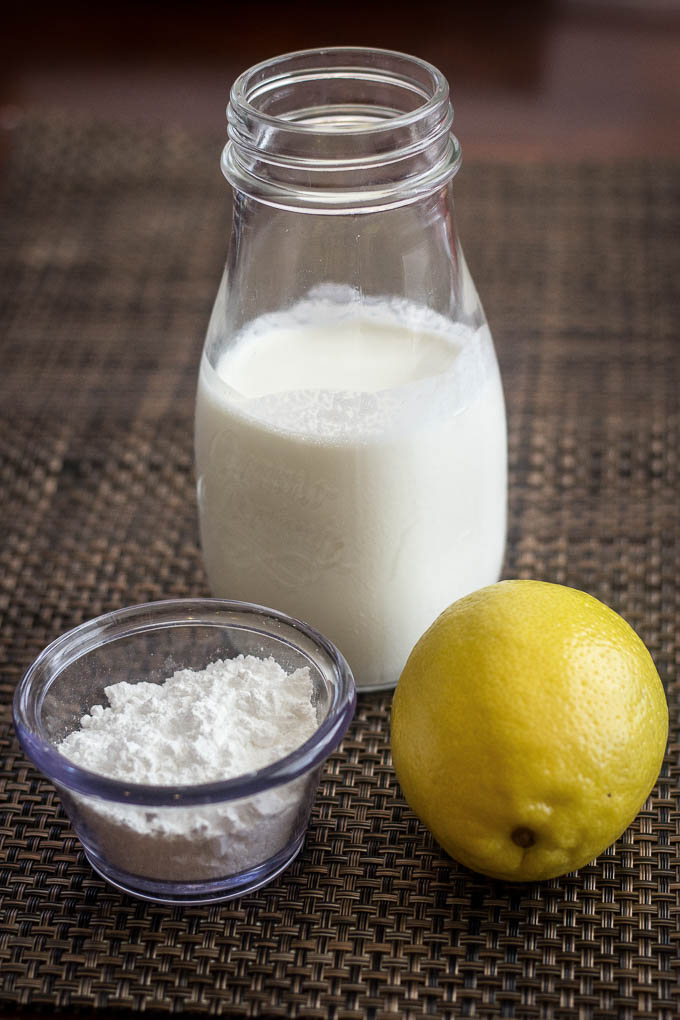 Pour the cream into the bottom of your stand mixer and get it going, on about medium speed (I used 4/10). Here's a tip, too: things will work better if the bowl and whisk are VERY cold — I put mine in the freezer for about 10 minutes before whipping, and it makes a big difference. Whip it til it starts to thicken, add the sugar and lemon a little bit at a time, then whip til soft peaks form. This'll probably take 4-5 minutes.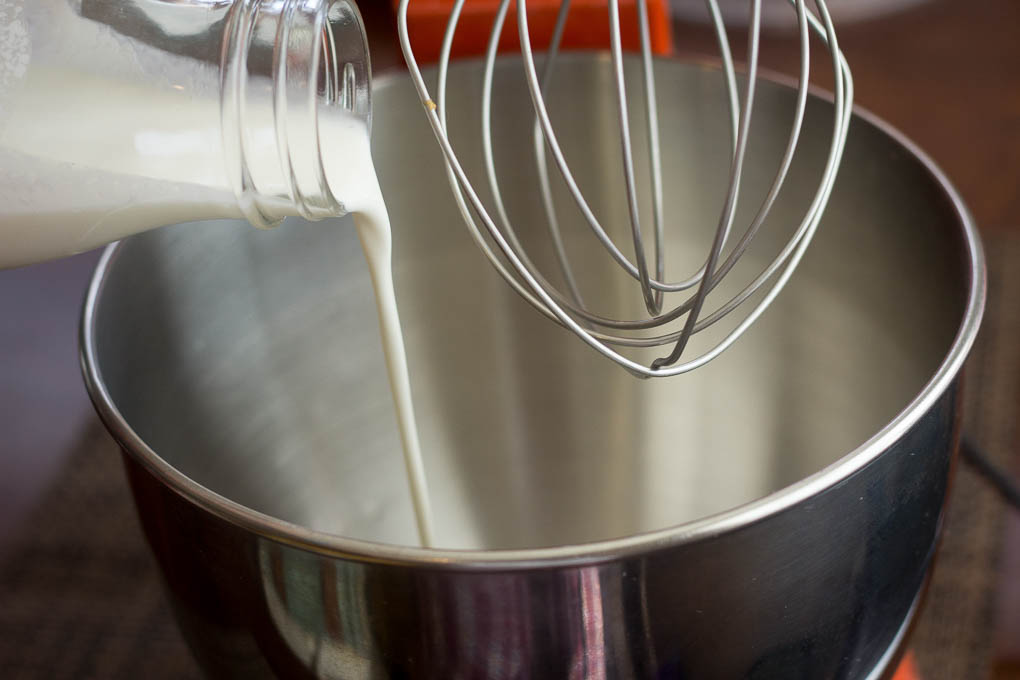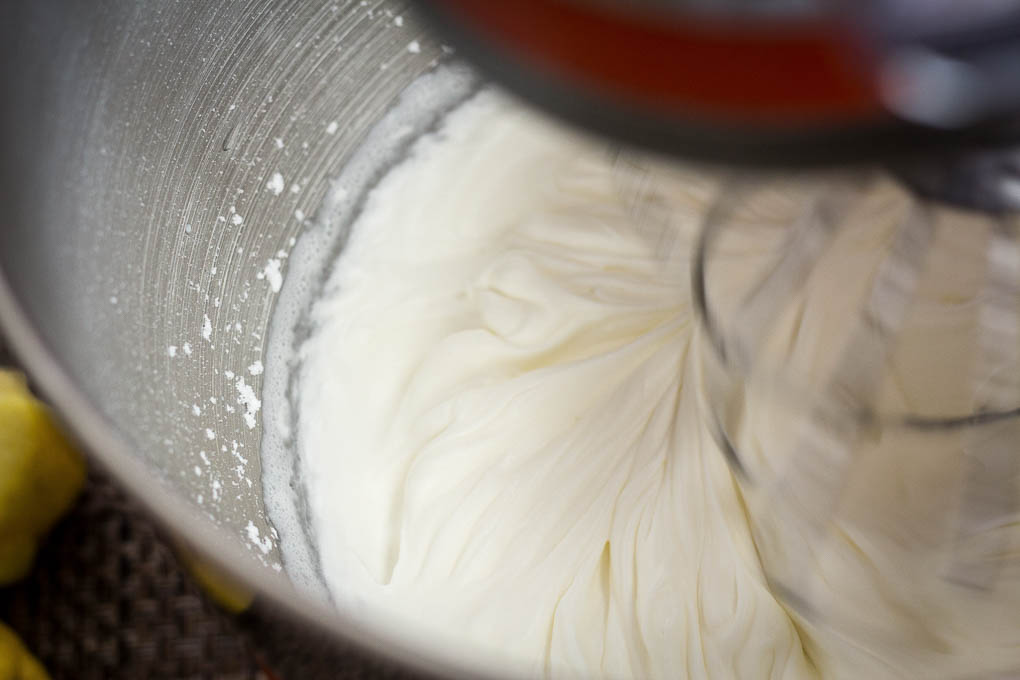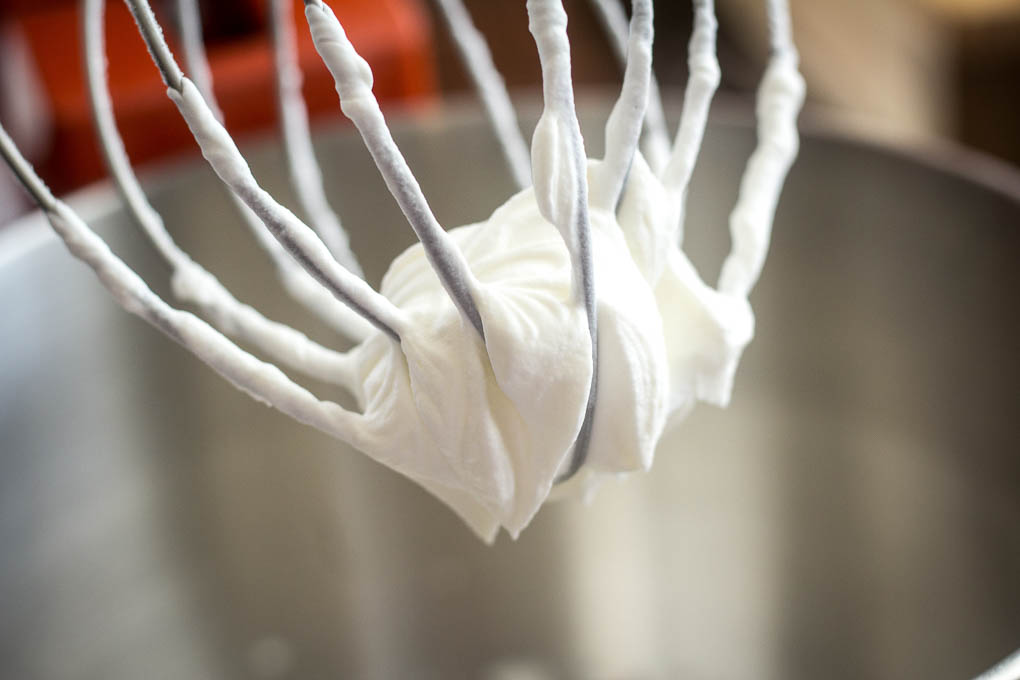 Last thing: add that delightful lemon zest by folding it in carefully.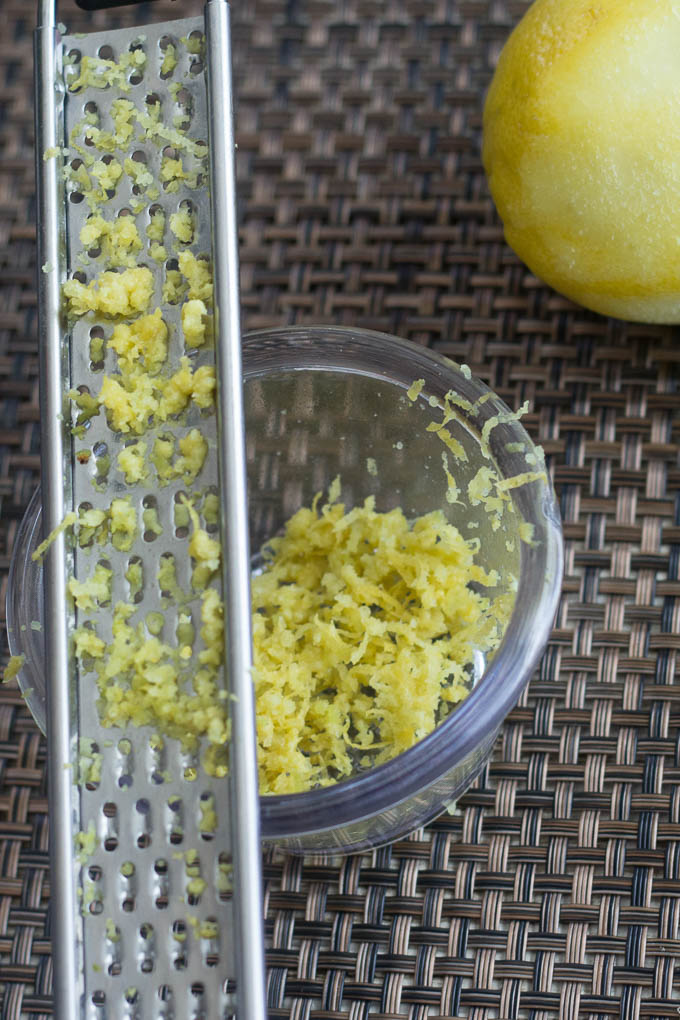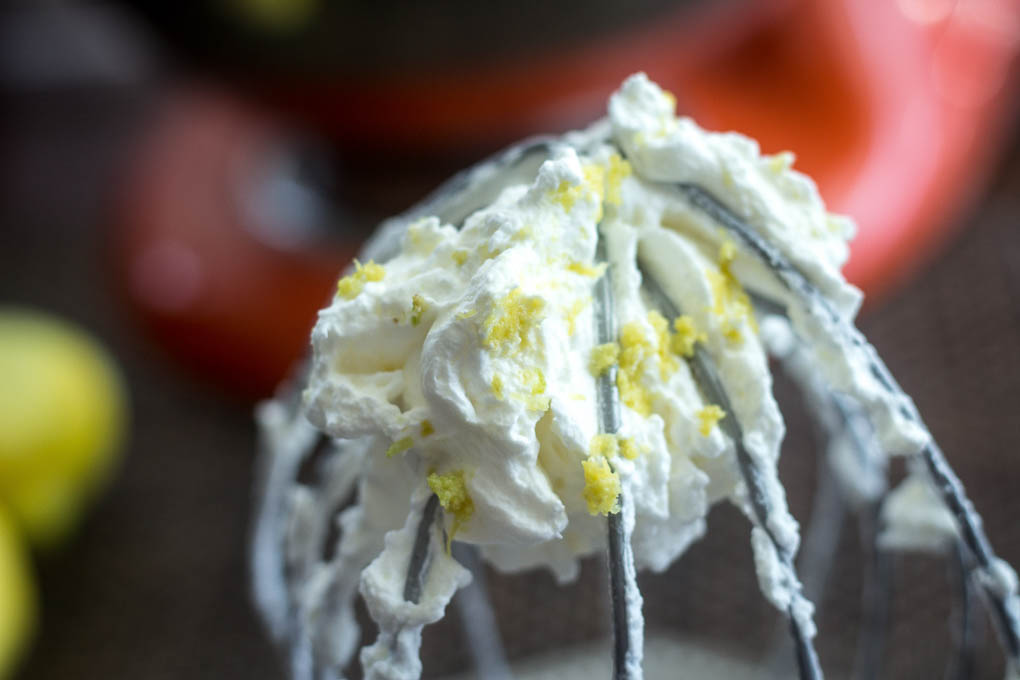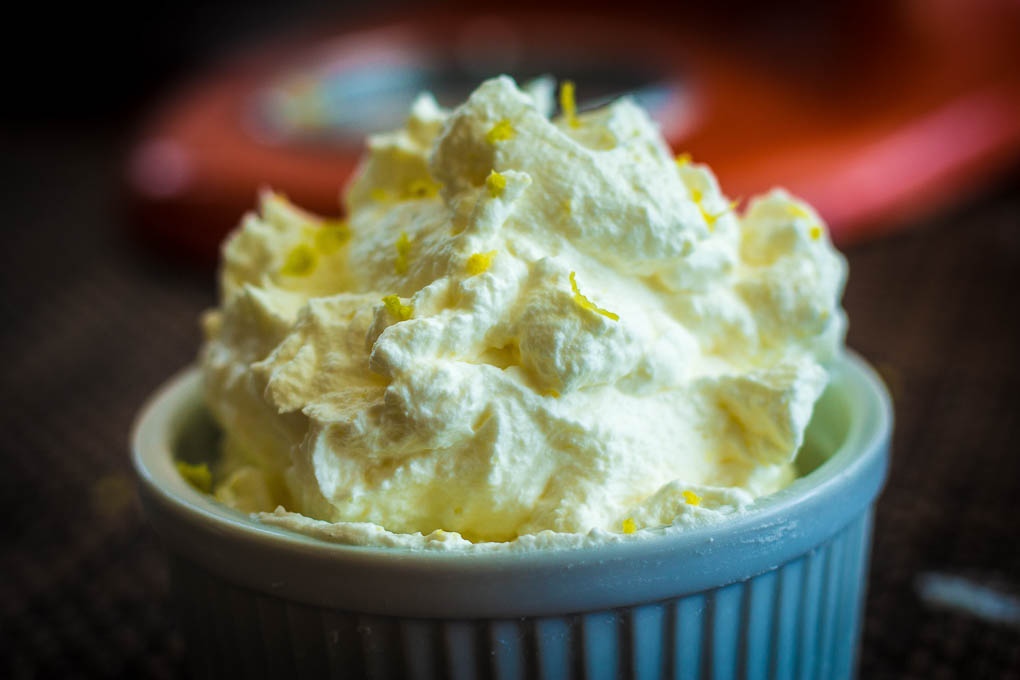 Take your delicious, fluffy flapjacks, slather on some of the whipped cream, add some fresh fruit if you're into that kinda thing, and enjoy! That's it! And you don't even need to hide the Bisquick box out of embarrassment.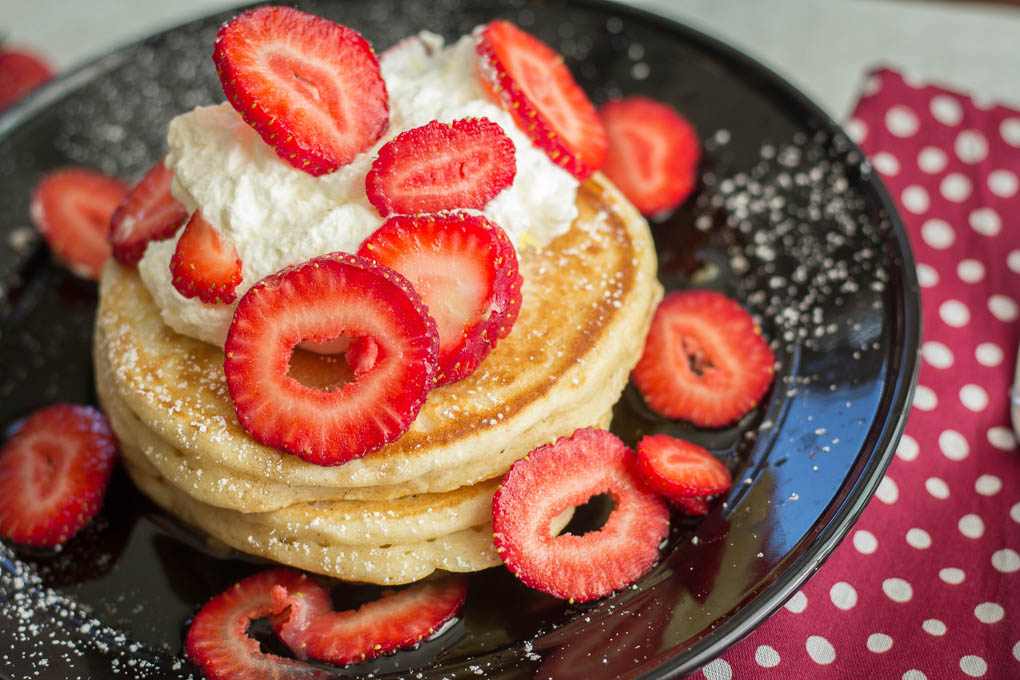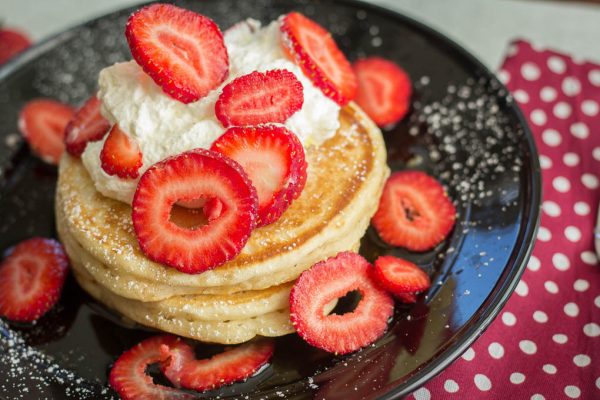 | | |
| --- | --- |
| | |
Mix the flour, sugar, salt, baking powder, and cinnamon in a large bowl.

Mix the egg, milk, melted butter, and vanilla in a separate bowl. (Ensure the butter is chilled before adding, or mix the egg and milk before adding the butter to ensure the heat of the butter doesn't cook the egg.)

Add the wet ingredients to the dry and mix until just combined, leaving some lumps in the batter. Let sit for 5 minutes.

Scoop the batter, 1/3 c at a time, onto a greased griddle at medium heat. Cook for approximately 90 seconds to 2 minutes, until small bubbles form around the edges, then flip. Cook 1 additional minute and remove from heat.

Serve with lemon whipped cream and fresh fruit, or your favorite toppings.
Pour the whipping cream in the bowl of a stand mixer, and whisk on medium speed until it begins to thicken. Add lemon juice and sugar a little bit at a time.

Continue to beat until soft peaks form, then turn off mixer.

Fold in lemon zest and serve immediately.